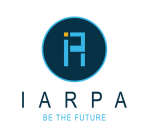 A multi-million-dollar project to protect a person's online identity is enlisting help from ARG-tech to develop software capable of detecting and disguising trademark linguistic patterns used by individuals online.
ARG-tech are receiving $2.5m of funding as part of a larger project consortium led by SRI International in California. The project is funded by the Intelligence Advanced Research Projects Activity (IARPA), the research and development arm of the United States Government's Office of the Director of National Intelligence.
The Dundee research forms part of IARPA's Human Interpretable Attribution of Text Using Underlying Structure (HIATUS) program, a research effort aimed at advancing human language technology. The goals of the initiative are to help protect the identities of authors who could be endangered for speaking out, as well as developing means of identifying counterintelligence risks.
ARG-tech will utilise dialogical fingerprinting throughout the project: cutting-edge artificial intelligence technology processing dialogue models dating back centuries to develop a complete understanding of linguistic patterns.
A full Press Release is available at http://arg.tech/signature-pr.