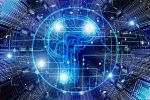 We're excited to announce that we have been successful in securing further funding from the Defence Science and Technology Laboratory (DSTL) to explore new ways of working with evidence to build hypotheses and challenge cognitive bias.
One key challenge to be tackled by the project is how to navigate vast networks of connected pieces of evidence that underpin new hypotheses – how to find the critical clue that constitutes the missing part  of the reasoning puzzle.
The project runs until March 2021 and is delivering the first tranche of results through the coming year to the Ministry of Defence's SERAPIS Framework, a £300m investment in defence and intelligence capability.
This new funding comes on the back of our previous DSTL-funded project on Dialogical Fingerprinting.