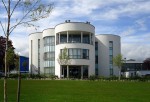 Vacancy for Lecturer/Senior Lecturer/Reader
£34,576 to £55,389 Full Time, Permanent. Closing Date: 27 February 2016
The University of Dundee's School of Science & Engineering is advertising several permanent posts including one covering the Centre for Argument Technology. We are particularly keen to receive applications from candidates in Computational Linguistics to expand the group's research in Argument Mining (see argmining2016.arg.tech and arg.tech/am), but welcome applications in all areas of the overlap between argumentation and artificial intelligence. A strong publication profile is essential, and for more senior appointments, so is a track record of funding success.
For further information about the Centre for Argument Technology, please see arg.tech or contact Prof. Chris Reed; for more information about the position, see arg.tech/lecturer. General details follow.
Summary of Job Purpose and Principal Duties
The University of Dundee is seeking an exceptional candidate to join one of our Computing research groups, based within the School of Science and Engineering. The successful candidate will develop new research lines within either the (i) Human Centred Computing Group; (ii) the Centre for Argument Technology; or (iii) the Space Technology Centre. Full information on the current research in each group can be found in the Further Particulars.
The successful candidate is expected to have a strong track record of research and a clear research plan that articulates with (or expands significantly) one of these areas. They will be expected to contribute to the development of research in this area by publishing in the highest quality journals and attracting appropriate research funding. For appointments at Grade 8 and 9, candidates are expected to show evidence of having attracted independent funding. The School encourages applications from holders of personal Fellowships.
Additionally, the successful candidate will be expected to take an active role in the teaching of undergraduate computing programmes as well as supporting teaching at Masters level.
Job Summary
The appointee will be expected to contribute to research in Computing and to teaching and administration within the School of Science and Engineering. They will be expected to:
Contribute to the ongoing research in one of the three research groups described above.
Contribute to the generation of external research funding.
Publish in high quality research journals and major international conferences.
Teach at undergraduate and post-graduate level.
Supervise students at all levels (honours and MSc projects, PhD).
Undertake administrative duties.
Application RequirementsIn addition to the online form, applicants must include with their application:
Cover letter outlining fit to role.
Research plan (1-2 pages) covering proposed research over the first three years of the appointment.
Teaching plan (1-2 pages) outlining fit to current teaching at Dundee and teaching methodology.
Apply here.